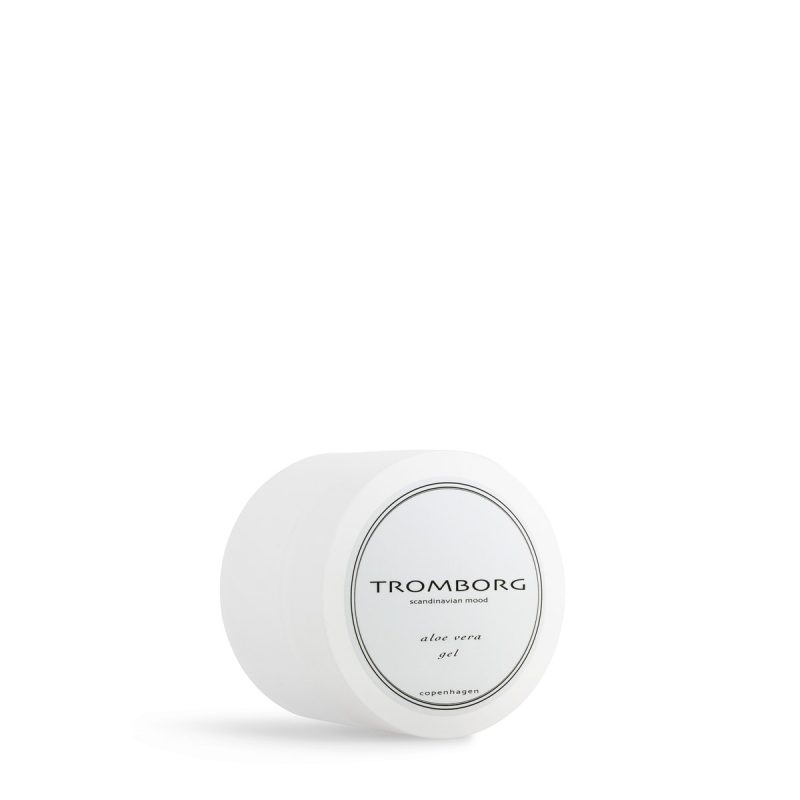 Aloe Vera Gel
40,00€
Aloe Vera Gel for both face and body. Through the ages Aloe Vera has been known as the miracle plant. Aloe Vera has a cooling, healing and very refreshing effect. Aloe Vera Gel is superb after sun product – it has an amazing soothing effect and at the same time it will rehydrate the skin after a long day in the sun.
It can also be used as a calming and softening "base" for any other cream. Aloe Vera Gel is gentle, comforting and beneficial in case of scratches, skin rash or sunburn. Ideal for sensitive and oily skin types alike.
At Tromborg we harvest our Aloe Vera from an organic ranch where the leaves are picked by hand and the juice extracted by cold-pressure. The quality is biodynamic as well as delicious.
50 ML.