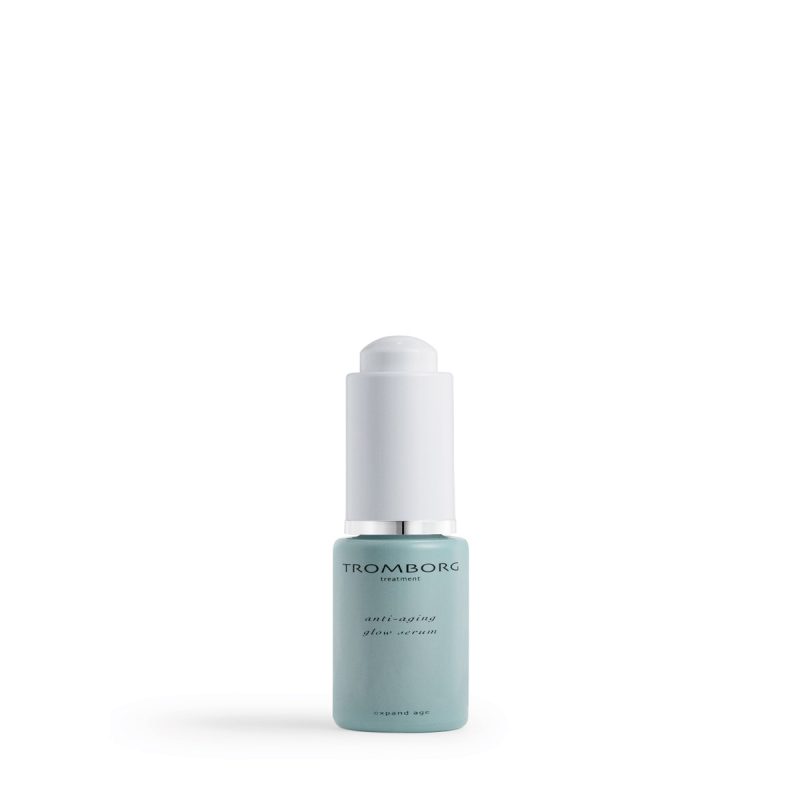 Anti-Aging Glow Serum
113,00€
Extracts of Passion Fruit and Passion Flower soften and de-stress the skin and make it radiate health and well-being. The ultimate booster-treatment which recreates a youthful glow.
Anti-Aging Glow Serum contains essential anti-oxidants which make the skin look more healthy and firm; fine lines and wrinkles are erased. Plant extracts stimulate the skin"s energy centres and the energy production in the cells increases whilst the breakdown of collagen is prevented. The important lipid barrier is balanced and the cell membranes are strengthened. The skin looks and feels smooth, soft and beautiful. Anti-Aging Glow Serum is a natural part of your daily anti-aging prevention and treatment.
Wheat Germ Oil, rich in proteins, minerals and vitamins, including Vitamin E, stimulates the regeneration of skin cells and has an anti-oxidant effect.
Micro Algae replenish the skin with new energy and offers protection to the Mitochondria (the energy centres in the skin cells) increasing energy production, supporting cell renewal and making the skin look beautiful and healthy. Micro Algae are found in salt water lakes where salt concentration is nine times that of normal salt water. The algae are exposed to intense sunlight and a high water pressure and in order to survive such difficult conditions, this algae needs, and has learned to produce lots of energy. When this quality is transferred to skin by means of biotechnology, it helps to refill the energy deposits in stressed skin so the skin looks naturally more radiant.
Anti-Aging Glow Serum is easy to use and is easily absorbed. Smooth it over the face each morning before your regular skincare regime or use it as the perfect primer under make-up.
15 ML.