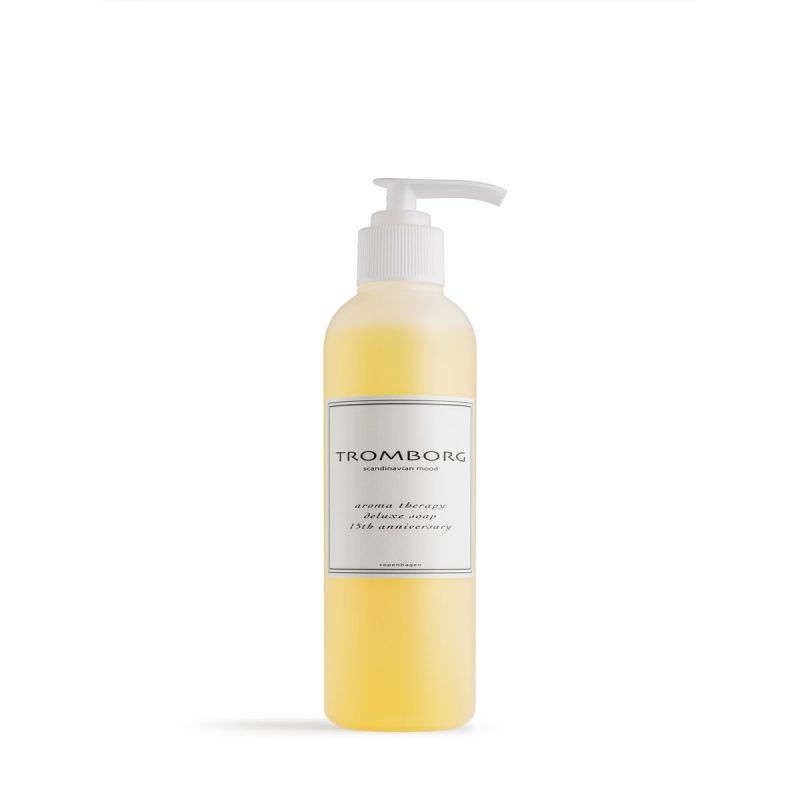 Aroma Therapy Deluxe Soap 15th Anniversary
17,00€
Marianne Tromborg is the person behind the fragrance of the coveted products.
Marianne gets his inspiration, from the amazing nature that we are surrounded by in the Nordic habitat.
This has inspired Tromborg to come with a jubilee edition of our beloved hand soap, which was one of the first products we launched. Filled with magic wild herbs from among others Iron and mint – iron herb seems energising, boosting and stimulating – mint is known as an aromatic stimulus and culinary spice. We love working with edible herbs.
Plantepower at its best. Moisturizing, softening and aromatherapeutic.
200 ML.