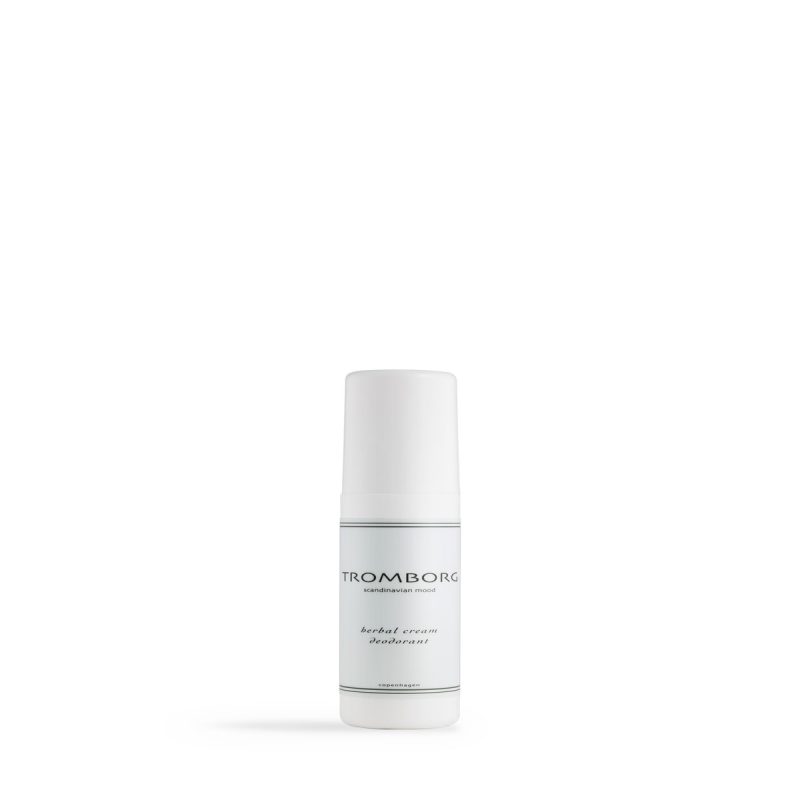 Herbal Cream Deodorant
25,00€
A most effective anti-perspirant with a high concentration of organic herbs, picked by hand and cold-pressed which offers a truly healing and caring result.
Among the herbs you find Hops, Chamomile, Fennel, Achillea and Melissa with a joint anti-microbial and softening effect which will make the skin feel revitalized and beautiful. We've also added healing Aloe Vera, which makes this deodorant tolerated by even the most sensitive of skins.
Smooth a little cream under the arm after washing; it will see you through work, rest and play and is suitable for both men and women. Like all of Tromborg's products, there is no synthetic fragrance, only the finest essential oils.
60 ML.