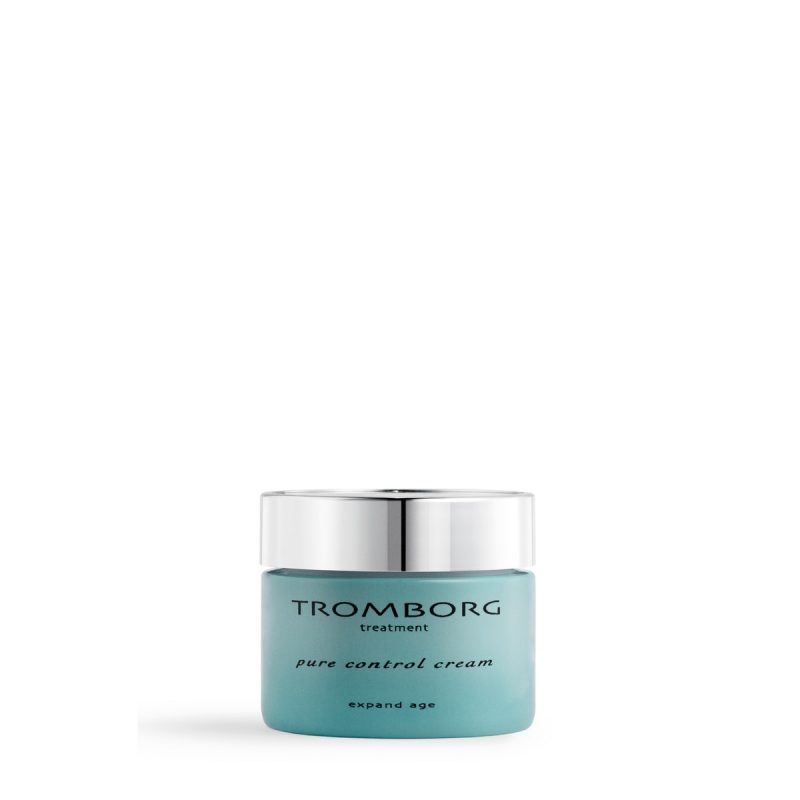 Pure Control Cream
60,00€
A unique combination of natural plant extracts which will effectively regulate and normalize sebum secretion – the cause of impurities.
Carefully selected plant extracts inhibit the enzyme which causes overproduction of sebum making Pure Control Cream the perfect treatment for problematic skin, including acne and hormonal outbreaks.
When sebum production is again under control, skin will look less shiny, pores are visibly reduced and skin appears smoother and naturally radiant.
It also contains organic and natural plant extracts that have a hydrating and softening effect. Furthermore, it is anti-microbial, anti-inflammatory and has an anti-oxidant effect, which not only benefits young skin, but also problem skin of any age.
Seaweed from the Bay of Biscay maintains the skin"s moisture content and 100% pure and cold-pressed organic Avocado Oil offers fantastic restoring qualities, giving skin new glow and vitality. The oil is easily absorbed and stimulates the collagen synthesis; the skin gets smoother and more resilient. In combination with the other plant extracts the Avocado Oil is essential for treating the causes of problem skin.
Smooth over clean skin, alone or under your daily moisturizer, morning and night.
30 ML.