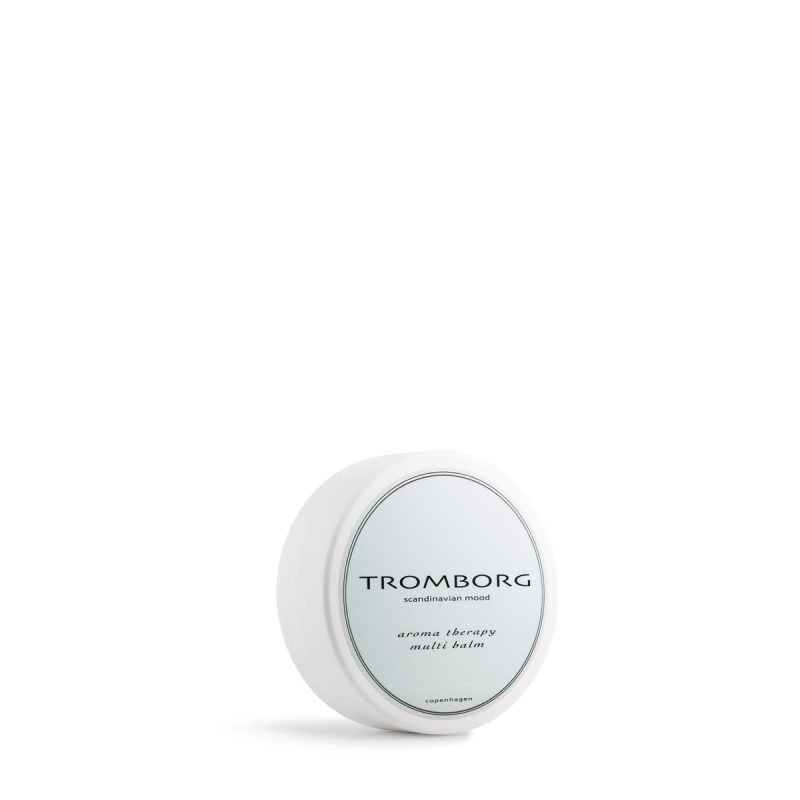 Aroma Therapy Multi Balm
52,00€
Multi caring and protective balm filled with the purest organic plants and herbs. Among other Kukui Oil, Shea Butter, Safflower Oil, Sesame Oil, Sunflower Oil, Calendula, Rosemary and vitamins.
An intensive and substantive nourishing moisturizer for face, lips, body and nails – the list is endless.
Provides soft, smooth skin with amazing glow. Intensive care for irritated dry skin. Suitable for all ages.
Organic Sunflower Oil has a high content of Vitamin E, which works anti- inflammatory, boosts the production of new skin cells and helps to keep the skin healthy. The skin appears thus reclaimed and with delicious glow.
The Organic, cold-pressed Kukui Oil from Hawaii is also known as the skin therapeutic wonder of the Polynesia. For centuries the Polynesian people have used this oil for treating skin diseases like psoriasis, acne and for their protection against sun, salt, wind and the elements. The oil is extracted from the nuts of the Kukui Tree and is a natural source of Alpha-Linoic Acid and Linoleic Acid, which contains Omega 3 and Omega 6 and is filled with Vitamins A, C and E. This unique blend helps preserve the functions of the skin barrier, preventing moisture loss and supporting skin"s healing after damage.
Another main ingredient is safflower – cold-pressed and organic, of course. With a copious content of linoleic acid (an essential fatty acid) it assists in maintaining the integrity of the skin cell membrane. Linoleic acid is an important carrier of vitamins A, D and K and not least of the anti-oxidant vitamin E – they all work to reduce wrinkles and they moisturize and smoothen the skin. In addition, they reduce the occurrence of blackheads and give a healthy appearance.
All in all, a base consisting of the most wonderful oils working together to make the skin less irritated which provides for a calmer and more clear skin that is fabulously radiant.
Aroma Therapy Multi Balm is Aroma Therapeutic and sensual with Rosemary, Verbena and Mandarin, besides the magic smell it also has nourishing benefits.
Use daily for a resilient, soft and radiant skin.
90 ML.