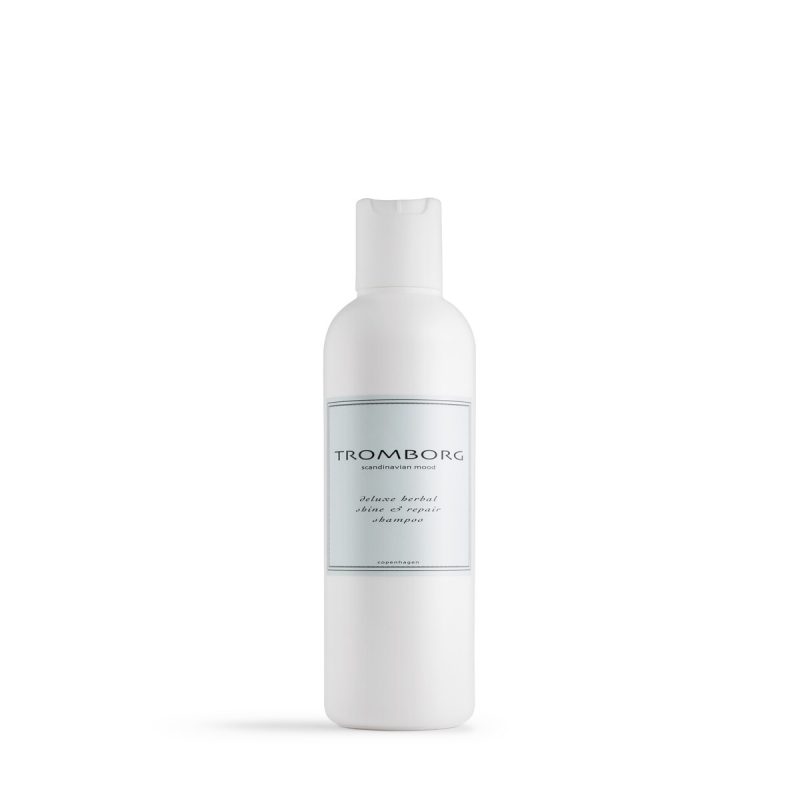 Deluxe Herbal Shine & Repair Shampoo
35,00€
Filled with organic and natural active ingredients – derived from marine and botanical origin – which care for the hair and provide an effective cleanse of the scalp.
Gentle and caring organic extracts from Hops, Melissa and Liquorice Root help to heal and balance a fragile scalp and strengthen the hair structure in addition to offering hydrating benefits, stimulation for hair growth and prevention of hair loss.
Honey, harvested from organic sources, hydrates and protects whilst Rose Root helps to protect against the sun"s damaging rays by preserving the flexibility of the hair fibres.
Active ingredients from the sea: Algae with a rich content of soft sugar molecules, strengthen hair"s inner structure giving a sublime shine and radiance.
Oligo peptides from organic Legume with a rich content of Glutamine, Arginine and Aspartat have a strengthening and repairing effect. They improves hair"s elasticity, integrity and resistance and prevents dehydration and weakening of hair.
Vitamin B5 stimulates the scalp and balances the moisture level encouraging volume and shine.
Deluxe Herbal Shine & Repair Shampoo gives the hair a velvety, beautiful shine and increases its strength and vitality, effectively restructuring its natural beauty preventing breakages and split ends and maintains a healthy balance in hair and scalp.
Suited for all hair types and sensitive scalps.
200 ML.