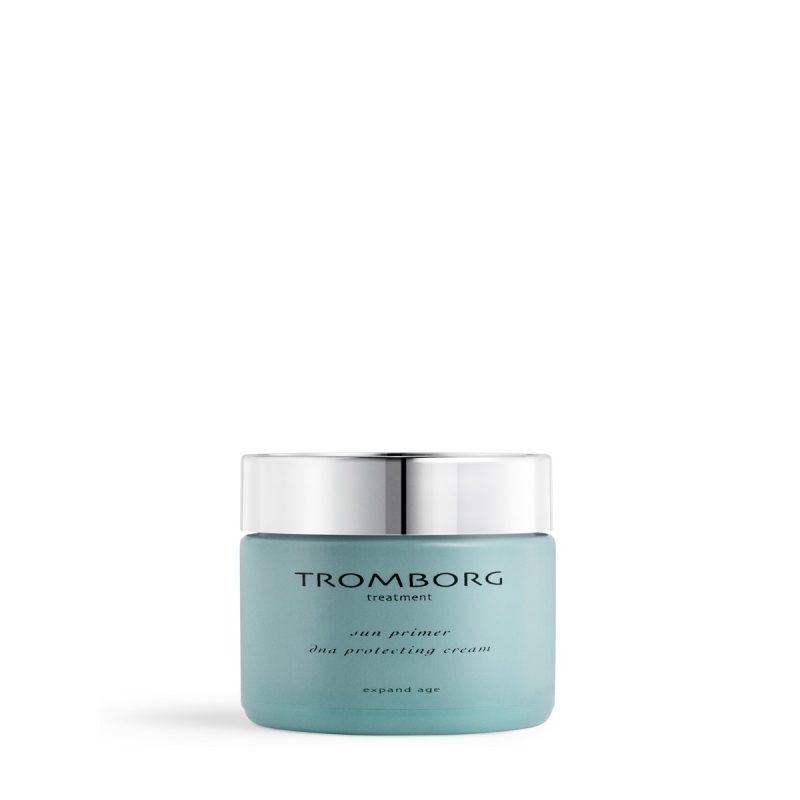 Sun Primer DNA Protection Cream
85,00€
A softening and hydrating cream with 20 natural active ingredients and anti-oxidants which work together to protect the DNA of skin cells and neutralize free radicals formed as a result of UV-radiation, environmental factors and stress. Due to its protective nature, Sun Primer will also inhibit sun rash.
– Skin's new bodyguard
– Your natural extra skin
– Protects the DNA from being destroyed by free radicals from UV-radiation
– Prevents aging of the skin
– UV-filters provide broad spectrum UV-protection
– The ultimate sun primer
The naturally protective main ingredient is a pure extract from a special type of watermelon which grows under extreme conditions in the Kalahari Desert in southern Africa. It has developed its own unique defence system against heat, dehydration and UV-radiation. It produces molecules capable of protecting important cell structures, among them proteins and DNA. The extract contains important soluble vitamins, sugar molecules and amino acids that will strengthen the skin"s natural defence system.
The cream is easily absorbed and leaves no oily residue which makes it perfect as a make-up primer.
Apply in the morning, under SPF, before sun exposure. Suitable for all skin types.
50 ML.