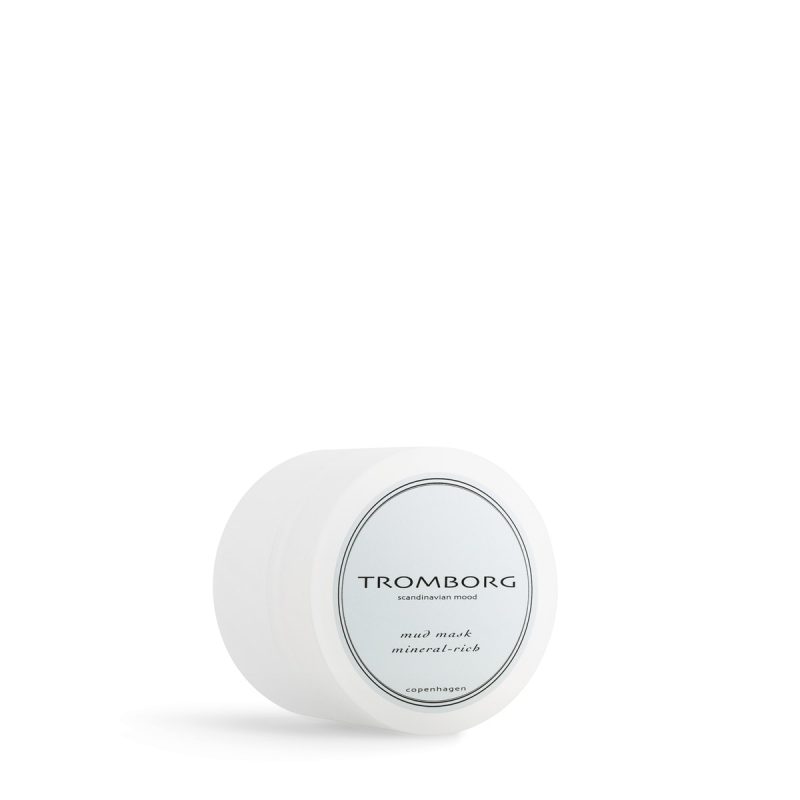 Mud Mask Mineral-Rich
46,00€
As natural as it gets! Mud is one of the oldest known beauty remedies for skin and hair. So naturally Tromborg"s Mud Mask can be used for both.
The mud has an amazing content of minerals and trace elements with anti-bacterial, cleansing and stimulating qualities along with relaxing and pain relieving advantages when used as a body wrap.
The mask will effectively free skin from impurities and balance sebum production. It absorbs excess oil and opens clogged pores thanks to the clay minerals (silicate as soft as cotton). Furthermore, it will stimulate the lymph system and thus moisturize the skin from within.
Cleansing – refreshing – astringent: May be used on delicate and sensitive skin and balances both dry and oily skin.
Unique Meadow Seed Oil builds a barrier against moisture loss. Irish moss, collected in the tidal zone along the Irish shore, will nourish the skin with its high content of vitamins A, B, C and D. These are also known for their beneficial effects against eczema, psoriasis and skin rashes.
Include it in your home-spa collection for a professional result and enjoy its regulating and balancing benefits. Smooth generously over face, neck and chest. Leave to work for up to 10 minutes or until the mud is dry; rinse with lukewarm water.
50 ML.