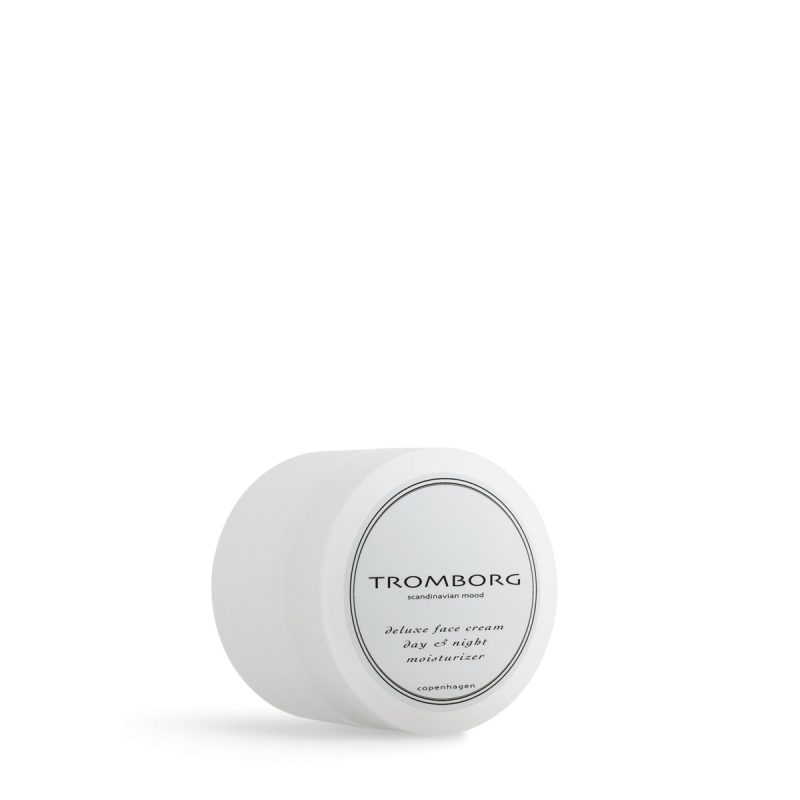 Deluxe Face Cream Day & Night Moisturizer
74,00€
Deluxe Face Cream is a combined day and night cream which really performs and can be used by everybody – young or mature, woman or man.
It nourishes the skin, gives it new energy and restores the connective tissue and cell structures.
The cream offers long-term moisturizing and anti-septic benefits and helps prevent hypersensitivity. It is easily absorbed and leaves skin feeling as soft as silk!
Deluxe Face Cream offers you lots of magical, caring and hydrating ingredients and is perfect in your daily routine.
In Deluxe Face Cream you will find:
• Collagen from the sea – For restoring skin's connective tissue.
• Macadamia Nut Oil and Shea Butter – For a nourishing, softening effect.
• Amino acids – Proteins that stimulate cellular renewal.
• Vitamin A – Anti-wrinkle, prevents skin slackening, increases blood circulation.
• Vitamin B – Increases cell renewal and the skins recovery after damage.
• Vitamin C – Anti-oxidant. Supports the production of collagen.
• Vitamin D – Strengthens the skin's connective tissue.
• Vitamin F – Anti-oxidant, prevents breakdown of skin cells.
• Chamomile and Calendula – Calming, cleansing, prevent hypersensitivity.
• Sandalwood – Has an anti-septic effect.
• Tamarindus India seed extract – Increases skin hydration and resilience.
• Orange, Grape and Ylang-ylang – Wonderful fragrances, gives the skin a smooth and lifted feel. Increases hydration and resilience of the skin.
50 ML.