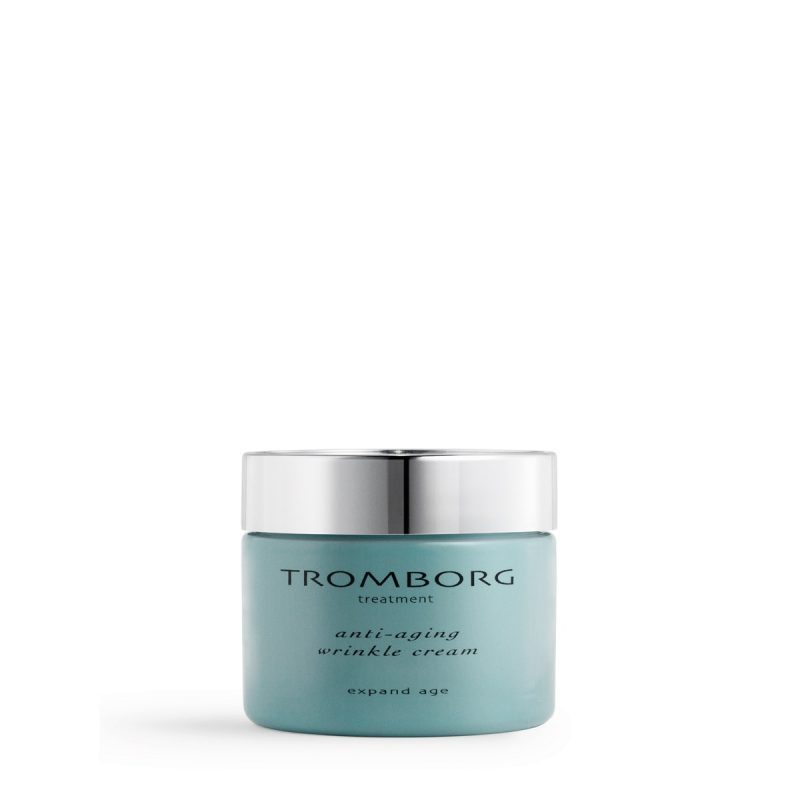 Anti-Aging Wrinkle Cream
135,00€
The most recent ground-breaking biotechnological knowledge combined with nature"s own wonders: the newest, most efficient peptides together with anti-aging, wrinkle-reducing plant extracts give this cream its extreme effect. With 35 active ingredients, this is the ultimate luxury for the skin with instantly visible results!
Hyaluronic acid – the most effective moisture magnet – provides optimal, moisture retaining qualities, making the skin resilient and beautiful.
Several of the bioactive peptides smooth out wrinkles and activate growth factors within the skin, which trigger and stimulate the production of new collagen, thus actively helping to prevent new wrinkles from forming. A truly natural alternative to collagen injections!
Organic Avocado Oil offers excellent healing and reconstructing qualities and will also protect the skin against dehydration and make it more resilient. The Avocado Oil penetrates deep into the skin and functions as a natural vessel for the other active ingredients in the cream.
Anti-Aging Wrinkle Cream prevents wrinkles, has a healing and anti-bacterial effect and stimulates collagen synthesis in the dermis leaving skin soft, smooth and delicate.
Amino acids Tyrosin and Prolin, the energy molecule ATP and vegetable proteins collectively stimulate the skin"s ability to repair DNA which has been destroyed for example, by the sun"s UV-rays.
With age, skin is prone to a rapid loss of collagen, making it rough and wrinkled. Rice protein visibly improves the surface of the skin by protecting the collagen fibres. By inhibiting the enzyme Collagenase; the collagen in the skin will be kept intact, which is crucial for avoiding roughness and wrinkles.
The cream also contains a unique firming ingredient based on an algae extract from bio-technically grown Micro Algae. This has a fantastic tightening effect and will smooth skin over time. Furthermore, the extract protects skin against oxidative stress and stimulates the synthesis of collagen type 1. The main ingredients in the algae extract are sugars, amino acids and vitamins, mainly Vitamin C (an efficient anti-oxidant) and Vitamin B12 which is responsible for the formation of new skin cells.
Sweet Almond Oil, rich in minerals, vitamins and proteins, prevents dehydration and has a healing, softening and revitalizing effect making it suitable for sensitive and irritated skin.
All these fantastic ingredients make Anti-Aging Wrinkle Cream an everyday experience of pure luxury and well-being. Use AM and PM when you really want to spoil your skin. Suitable for all skin types.
50 ML.