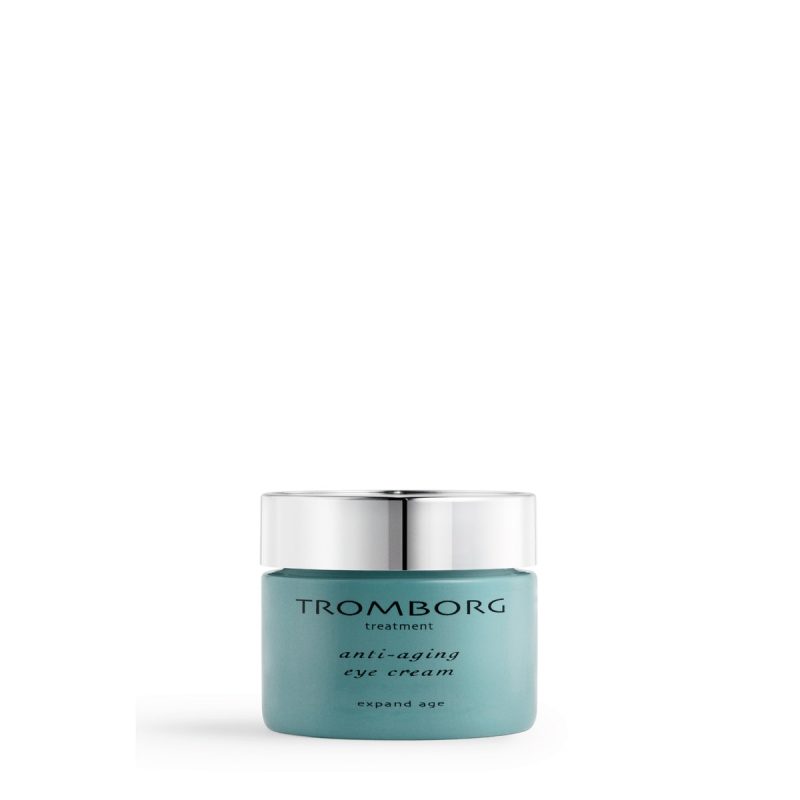 Anti-Aging Eye Cream
108,00€
Organic plant extracts and active peptides in carefully balanced amounts soften the skin around the eyes, visibly minimizing fine lines and wrinkles.
Ubiquinone (Q10) and Vitamin E – both strong antioxidants – support the skin"s own ability to repair itself, improving the structure in the delicate skin around the eyes.
Colostrum Whey – a nourishing ingredient with natural nutrients; oligo peptides, amino acids, vitamins and minerals – simulates the fibroblasts (the collagen-producing skin cells) so that more collagen is produced and skin regains its natural resilience, smoothness and youthful, radiant appearance.
It minimizes puffiness under the eyes, tightens and reduces fine lines and wrinkles and combats damage caused by free radicals. The eye area is left bright, nourished, lifted and with visibly fewer signs of tiredness, fatigue and aging.
Anti-Aging Eye Cream comes in a 30ml size, double the quantity of most other eye creams, because it can also be used as a neck and décolleté treatment.
Gently smooth around the eye contour area morning and night. Suitable for all skin types.
30 ML.