Sale!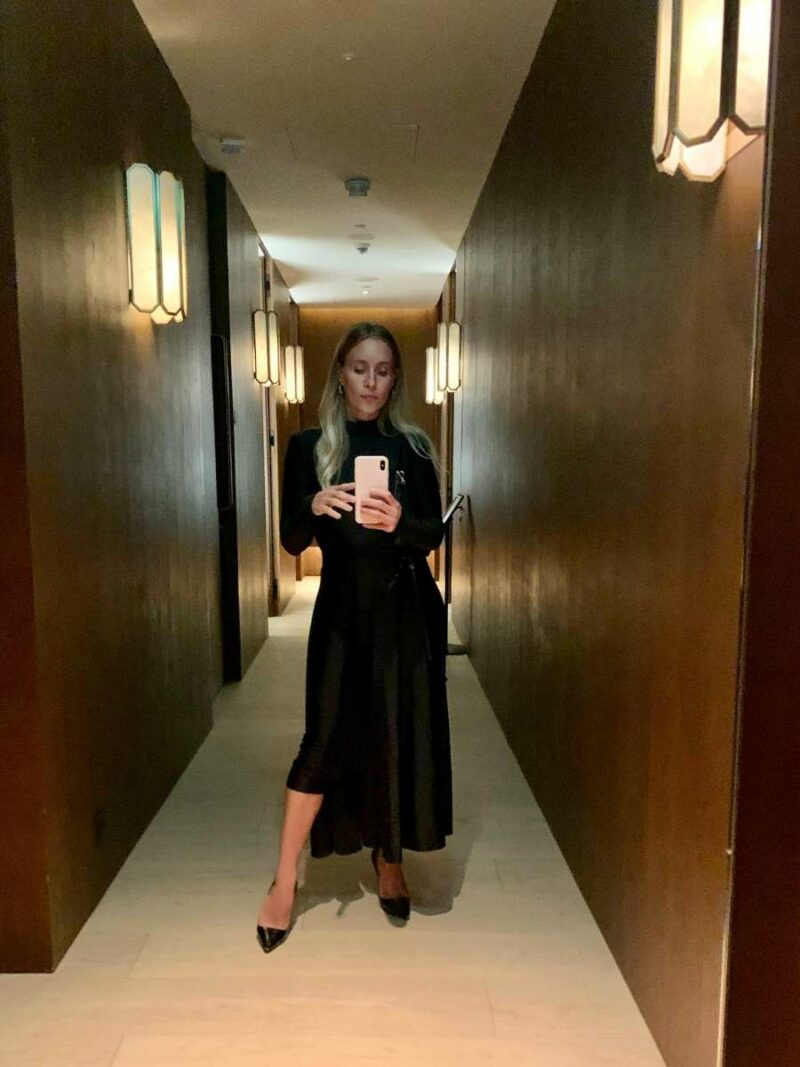 NUMBER 35 DRESS
-40% OFF
The Pre-Loved Number 35 from the Danish brand ROTATE, that has taken the world by storm with its going out wardrobe has accompanied Helga Andersen, the founder of DANISH REVEAL, through some great moments in her private life. She expresses:
"It is a dress which makes me feel special and elegant at the same time. I have used it for special occasions as birthday parties, with or without kids with sneakers and during the evening with heals or boots. I latest wore the dress as my husband Juan and I were invited for dinner by the Luxury Urban Resort The Madrid EDITION. I am passing this garment on to you with the hope that it may make you feel empowered, special, and elegant during your upcoming events or celebrations"
The Number 35 Dress is a black Jumpsuit w/overlay Skirt in size 34. It is true to size w/ stretch.
Material: Polyester
Condition: As new