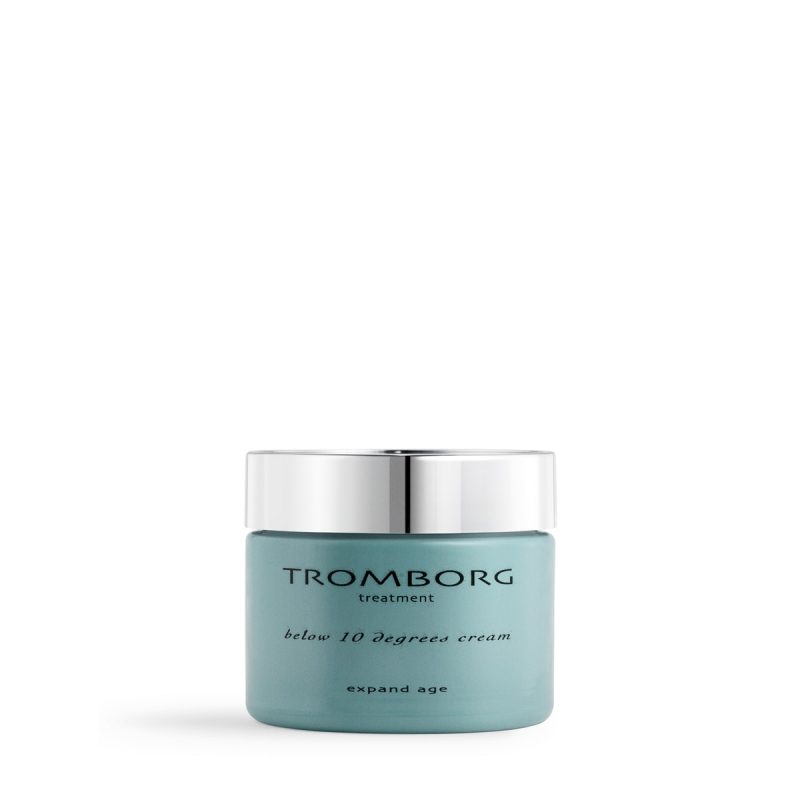 Below 10 Degrees Cream
92,00€
A multi-tasking protecting and healing cream which may be used alone or in combination with your regular skin care.
– Protects the skin against dehydration and low temperatures
– Has a healing effect on scratches and broken capillaries
– Increases the skin"s quantity of collagen and elastin
– Rebuilding, calms irritated skin, neutralizes reddening and rosacea-like conditions
– Helps against acne, oily skin and enlarged pores
Below 10 Degrees Cream® combines a combination of carefully balanced, exclusive active ingredients as well as Glycoprotein from microorganisms found in The Arctic Sea: They survive under extreme conditions in the cold, Arctic deep and now their qualities are transferred to scientific skin care. The results are amazing!
This multi-tasking cream also contains:
Mango Kernel Butter – hydrates and softens the skin. Mango is known for having the highest content of Vitamin A of all fruits and furthermore has a high content of Vitamin B and C, plus high contents of Phosphorous, Iron and Calcium
Macadamia Nut – restoring, hydrating and stimulates the skin"s defence mechanisms
Tamarindus Indica seed extract – is an extremely hydrating ingredient with a high content of natural vegetable polysaccharides (sugar molecules). It increases skin"s resilience, contains several strong anti-oxidants which will protect against dehydration, stress and aging. It stimulates the immune system, has an anti-inflammatory and wound-healing effect and leaves the skin as soft as silk
Chondrus Crispus is seaweed from the Bay of Biscay – collected in areas where the seaweed is exposed to air during periods of low tide, thus its cells have developed an amazing ability to retain moisture – a fantastic quality in skin care! Also contains important mineral salts, trace elements, proteins and vitamins
In spite of its name, Below 10 Degrees Cream® can be used all year around, as it will not only protect against cold, but also repair sun damage, have a soothing effect and diminish redness.
We recommend using a sun protection factor under or over the cream.
Due to its healing qualities the cream is also ideal after shaving to comfort any razor burn and it leaves no oily residue.
Perfect for all skin types, all ages, and sensitive skins.
50 ML