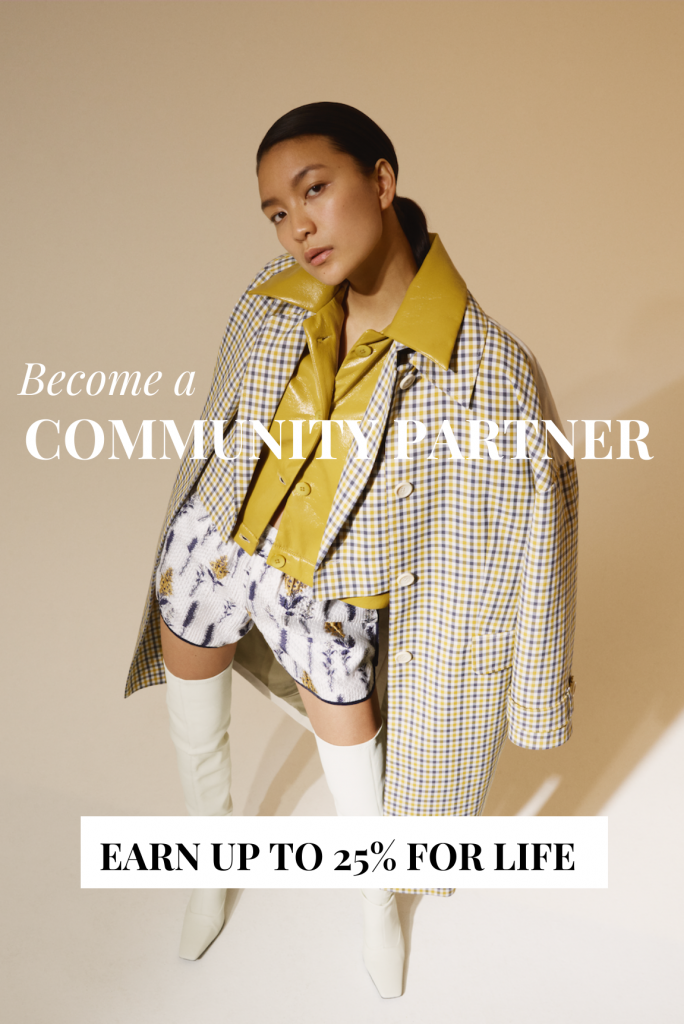 DEAR POWERFUL COMMUNITY,
The last more than a year now has been full of deep personal reflection. It's hard to believe it's already been more than fourteen months since COVID-19 was declared a global pandemic.
I really hope you and your loved ones are staying healthy. This unprecedented pandemic has affected us in ways most of us have certainly never experienced before.
As you might know, by March 2020, a week before the pandemic hit, I launched a dream of mine DANISH REVEAL, which is a FASHION and LIFESTYLE MARKETPLACE & COMMUNITY empowering women through Danish timeless fashion and natural beauty.
EMPOWERING WOMEN
DANISH REVEAL was born from my own personal experience as a woman, as an international executive, and as a mom. We have a mission for which we are working every day. We want to provide tools to the woman of today that help to UNLOCK PERSONAL POWER & WELL-BEING!
Caused by the circumstances we have had an unexpected and difficult launch. However, with an open mindset, adopting to the new environment, and especially with the support from all of you, we have come through our first year of life. We feel beyond grateful for that!
On behalf of DANISH REVEAL, I want to thank all of you who have accompanied me/us, either directly or indirectly, acting as customers, supporters, advisers, critics and/or as part of our community through social media or LinkedIn contacts. Thank you as well to the media which has received us very well in especially Spain, we feel beyond grateful for that! Without all of you, we would not be where we are today!
THANK YOU!
Our launch is still highly impacted by the global pandemic and we hence want to ask for YOUR HELP to keep our wheels turning. TO HELP US, we are inviting you to become a COMMUNITY PARTNER in our company.
POWERED BY COMMUNITY
As a COMMUNITY PARTNER you will enjoy lifetime discounts and benefits while helping us to continue building and strengthen our company as we prepare for a post COVID-19 world.
HOW TO BECOME A COMMUNITY PARTNER?
Simply, purchase something from our collection. As a COMMUNITY PARTNER, you will not only help us keep DANISH REVEAL running, but also QUALIFY FOR SPECIAL DISCOUNTS – today and for life.
(Must enter code at checkout.)
Starting today, enjoy 10% OFF SITE WIDE. This offer is valid from today and until June 30rd, 2021. During this time, every purchase you make, using the COMMUNITY10 code, will be added to calculate your unique LIFETIME DISCOUNT as follows:
Important Note: Your lifetime discount will be calculated by adding all of your cumulative purchases (after discount is taken) made between today and June 30rd, 2021. Your lifetime discount will be activated on July 1st, 2021. Your lifetime discount cannot be combined with other future promotions or coupons. Other terms & conditions apply.
IS THIS TRULY A LIFETIME DISCOUNT?
Yes! We know that awarding lifetime discounts to customers is unprecedented. However, so is the support we've received from our community. Above all, we believe in life-long relationships and are proud to reward COMMUNITY PARTNER for life.
JOIN OUR VIRTUAL SHOWROOMS
We invite you join one of our VIRTUAL SHOWROOMS in order to learn more about DANISH REVEAL empowering women. You will be able to use the given discounts during these sessions. All you have to do is to write [email protected] for a registration.
I encourage you all to FOLLOW YOUR PASSION and pursue work-life balance, dedicate time to all of those you love, but always remember to take time for yourself, for you to be able to unlock PERSONAL POWER and WELL-BEING for your lifetime journey.
Happy shopping and I look forward to welcoming you as a COMMUNITY PARTNER in DANISH REVEAL!
A lot of personal power to all,
Helga Andersen, Founder & CEO
SIGN-UP FOR OUR NEWSLETTER on www.danishreveal.com
FOLLOW US ON INSTAGRAM, LINKEDIN & PINTEREST: @danishreveal.com