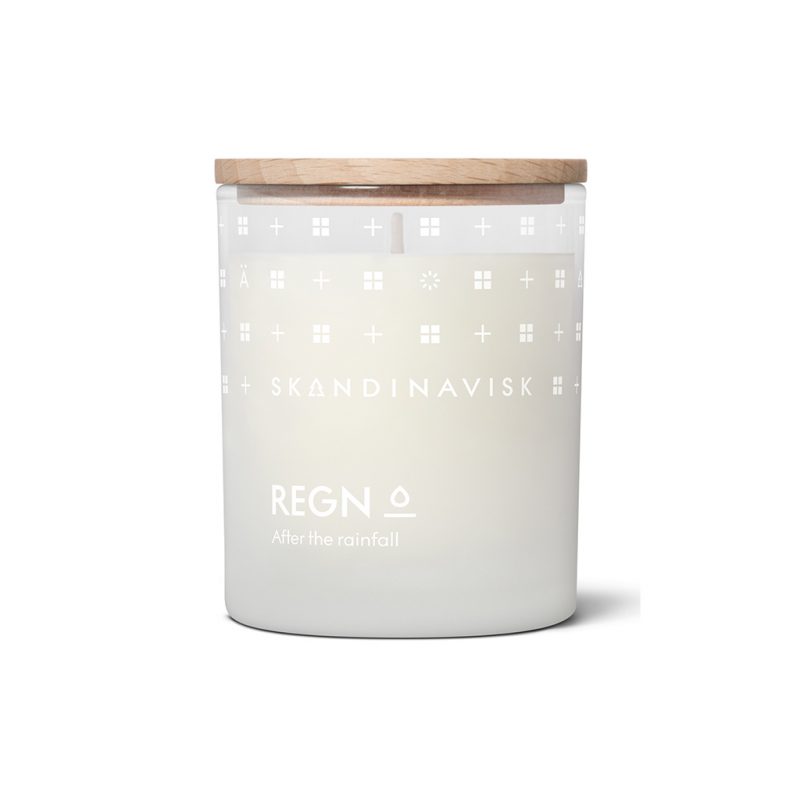 REGN Mini Scented Candle
22,00€
65g / 20 hours
Special edition
['reη:n] Scandinavian for 'rain'. Cool, green, rejuvenating. The sudden cloudburst of a summer shower, the muted grey drizzle of an autumn mist, that precious moment when the drops stop falling and nature breathes again.
A perfume and Swedish rapeseed wax blend in painted glass with a pure cotton wick and engraved beechwood lid.
Scent notes: Wet grass and misted peony, damp earth and slippery cobblestones.
Description
Dimensions
Volume: 65 g
Diameter: 5.1 cm
Height: 6.5 cm
Materials
Partially-recycled and dishwasher-proof glass produced in the EU with metals-free water dyes
FSC-certified beechwood lid from managed European forests
FSC-certified packaging card from managed Swedish forests with natural colour dyes