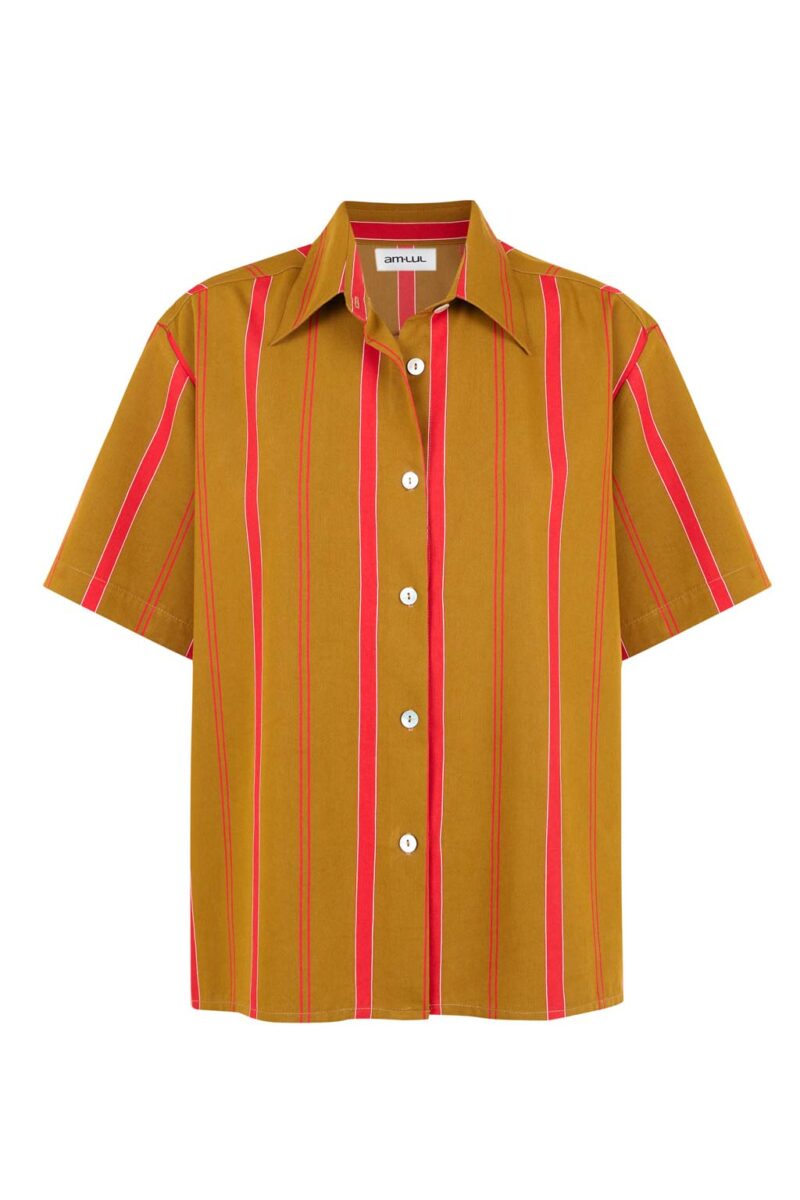 JACKIE SHIRT
179,00€
Seasonless design ideal for all year around both for women and men. This short sleeve shirt it is the perfect one for a comfortable look. Details include vertical striped patterned in a light camel color over a pastel blue base and mother of pearl buttons.
ES
Diseño sin temporada ideal para todo el año tanto para mujeres como para hombres. Esta camisa de manga corta es perfecta para un look cómodo. Los detalles incluyen un estampado de rayas verticales en color camel claro sobre una base azul pastel y botones de nácar.
Description
This shirt has been ethically manufactured in a local factory in Barcelona (Spain), using high quality Italian fabric.
85% viscose 15% polyamide.
ES
Esta camisa ha sido fabricada de forma ética en una fábrica local de Barcelona (España), utilizando tejido italiano de alta calidad.
85% viscosa 15% poliamida.