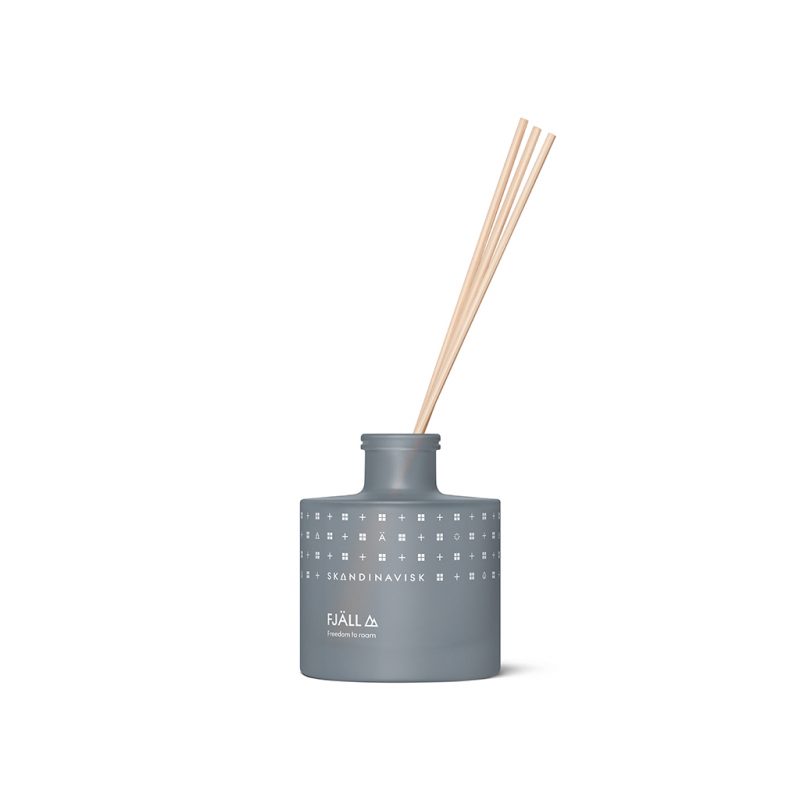 FJÄLL Scent Diffuser
49,00€
200ml / 3+ months
[fjælː] Swedish for 'highland'. In Sweden, allemansrätten gives everyone the right to roam across the entire country on the condition only footprints are left behind. The rough, exposed terrain of the north Swedish fells make for arguably the most spectacular trails.
A perfume blend in painted glass with eight sticks. Refills available.
Scent notes: Heather and thyme, ground berries and leaf sap.
Description
Dimensions
Volume: 200 ml
Diameter: 8 cm
Height: 9.8 cm
Materials
Partially-recycled and dishwasher-proof glass produced in the EU with metals-free water dyes
FSC-certified wooden stopper from managed European forests
FSC-certified packaging card from managed Swedish forests with natural colour dyes