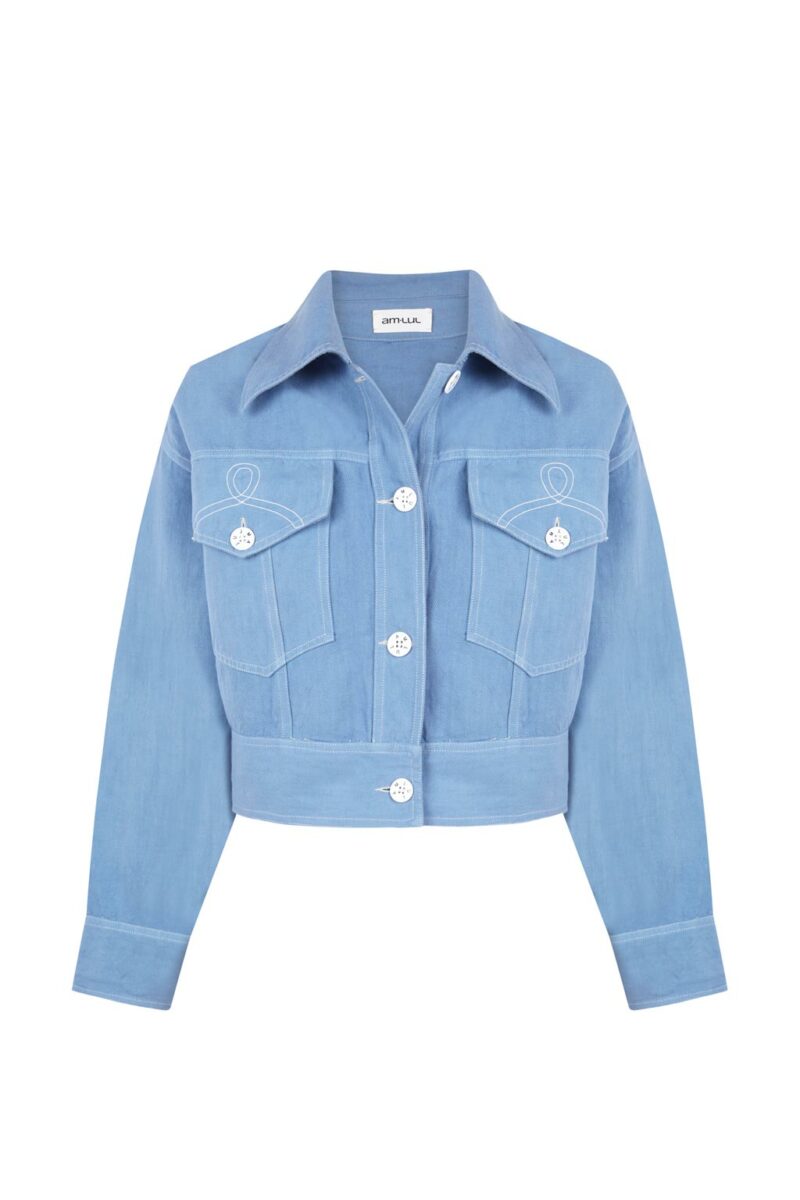 CALAMITY JACKET
249,00€
Timeless design jacket that you can wear all year round. Oversized fit. Features a contrasting embroidered design with white thread, side pockets and Am-lul logo buttons.
ES
Chaqueta de diseño atemporal que podrás llevar todo el año. Fitting oversized. Cuenta con un diseño de bordados en contraste con hilo blanco, bolsillos delateros y botones con el logo de Am·lul.
Description
This jacket is made ethically and carefully with the environment in a small workshop in Barcelona (Spain). It is made from high quality Italian fabrics and has been locally dyed using the latest environmentally friendly technology.
52% linen / 48% cotton blend
ES
Esta chaqueta está hecha de forma ética y cuidadosamente con el medio ambiente en un pequeño taller en Barcelona (España). A base de telas italianas de alta calidad y ha sido teñido de forma local usando la última tecnología que mejor respeta el medio ambiente.
52% lino / 48% mezcla de algodón