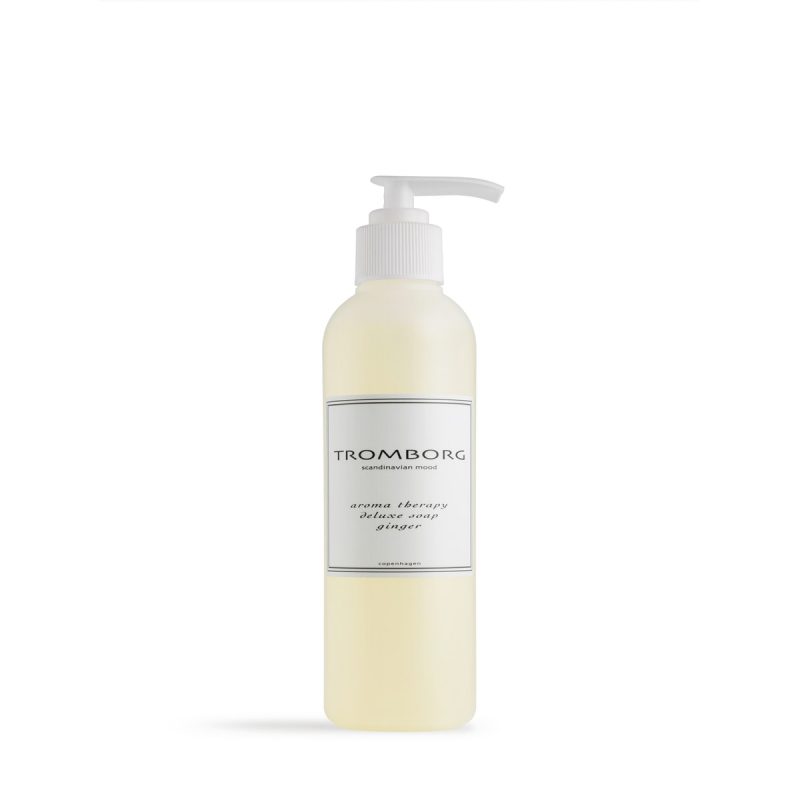 Aroma Therapy Deluxe Soap Ginger
17,00€
Tromborg hand soaps come with a pump dispenser and are easy, hygienic and delight the senses. They soften and hydrate the hands and bring a touch of luxury along with aromatherapy benefits. Choose from Ginger, Vanilla and Lavender. For optimal care, use Deluxe Hand Cream after washing. Your hands look well-cared-for and feel wonderfully soft.
Ginger – stimulating
For thousands of years Ginger has been used in both medical and culinary practices. It has a strong, warm, sweet and woody fragrance and a calming and uplifting effect. It helps to sharpen the senses and memory and has a stimulating, nerve-strengthening effect. Renewed energy.