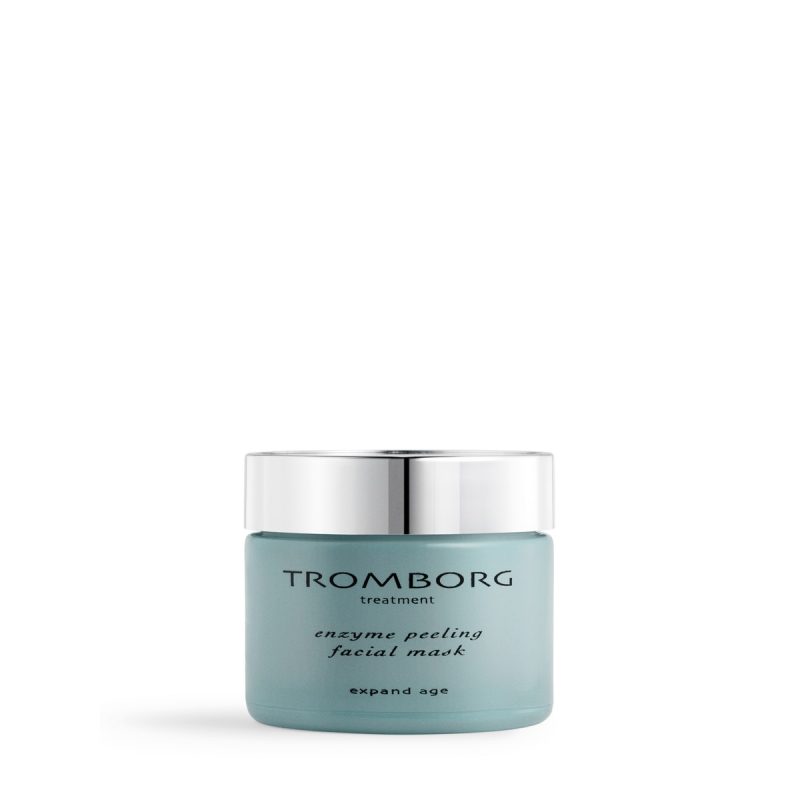 Enzyme Peeling Facial Mask
105,00€
Mask with enzymes and super active natural ingredients.
With organic kiwi-enzymes, exfoliating organic grape fruit extract and fine organic grain from jojoba this amazing organic mask works miracles for your skin.
The jojoba grain comes from al natural organic jojoba wax – probably the mildest natural exfoliation there is. The grain is so mild that it will in no way irritate your skin. The perfect exfoliating remedy for your skin.
The kiwi fruit, also known as Chinese gooseberry, is a native of the Chang Kiang Valley in China. The rind contains enzymes, which exfoliate dead skin cells from the surface of the skin.
The enzymes speed up the renewing process of the skin cells by accelerating the biochemical reactions necessary to generate new, resilient cells and to free the skin of older, dead cells from the skin's surface. Enzyme peeling is one of the most expedient ways to exfoliate the skin. In combination with the fine jojoba grain, grape fruit extract exfoliates and gently and carefully scrubs even the most sensitive skin, making it soft to the touch and delicious to the eye.
The mask cleanses the skin quickly, easily and naturally – dead skin cells are removed and superfluous substances (dirt) are prevented from damaging your skin. The natural enzyme peeling results in a smooth and vibrant look that glows. The Tromborg enzyme-peeling mask is an easy way to get healthy and elastic skin within minutes. Your sin care routine is brought to a higher level.
The mask helps your subsequent day or night skin care from Tromborg to work more efficiently, faster and deeper. You can use the enzyme-peeling mask to cleanse, moisturize and purify your skin – the list goes on and on. The soothing mask is a wonderful way to pamper and de-stress your skin, leaving it soft, calm and refreshed.
Apply the enzyme-peeling mask to a cleansed face, massaging it gently into the skin in circular motions with your finger tips. Clean it of gently with lukewarm water and follow up with your usual skin care routine.
50 ML.